snape-fest-mod.livejournal.com
The summer has come and gone and it's time for fun weary professors to board the train back to Hogwarts. Thank you to everyone who participated in this year's festivities!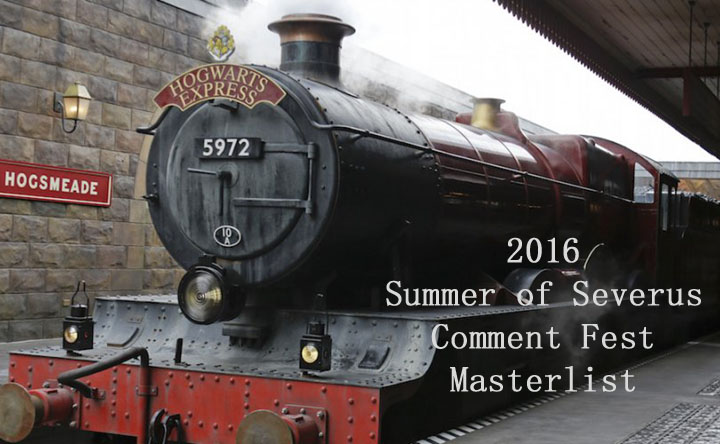 The mod would like to take a moment to thank our wonderful fest fillers,

mywitch
,

too_dle_oo
,

digthewriter
,

dollarchan

alana_shee
,

snapebraille4tu
,

theimpossiblegl
,

helenarickman
,

goddess47

llaeyro

reynardo
and

shadowycat
and invite you to take a look at our masterlist and catch up on any works you may have missed!
( 2016 Summer of Severus Masterlist )
The comment fest will remain pinned to the top until the end of the month for your reading pleasure. Please be sure to leave a little love for our artists and writers if you like what you see.